Dancescape Night at The Yard returns
FRIDAY,  NOVEMBER 6.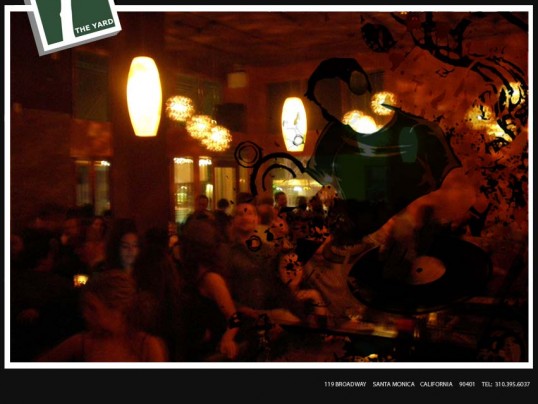 DANCESCAPE performers will be taking over this West Side hot spot and seeing if their moves behind the bar are as good as their moves on the dancefloor!

Feel free to bring your toughest drink order and try to stump them!
We're also going to be raffling off some GREAT PRIZES, including:
Gift Certificates to
Twist Frozen Yogurt
in Santa Monica

*Thanks to Lisa Gumenick!

Massage & Month Membership to
Fit Dimensions
in Brentwood


*Thanks to Alyssa Marrin!

DVD Basket

*Thanks to Holding Pictures!

Barre & Bun Buddies from
Gypsy Wears


*Thanks to Justin Ruschell!

Jewelry by
Suemi Designs

*Thanks to Rich Radenbaugh!

STARBUCKS gift basket

*Thanks to Karen Markley &
Third Street Promenade Starbucks!
And just like the show, all proceeds will be donated to art and music programs in LA Public schools.
So come join us Friday, November 6 at The Yard in Santa Monica!
See videos from past performances, mix and mingle with some of the dancers, and maybe even go home a winner.
See you there!